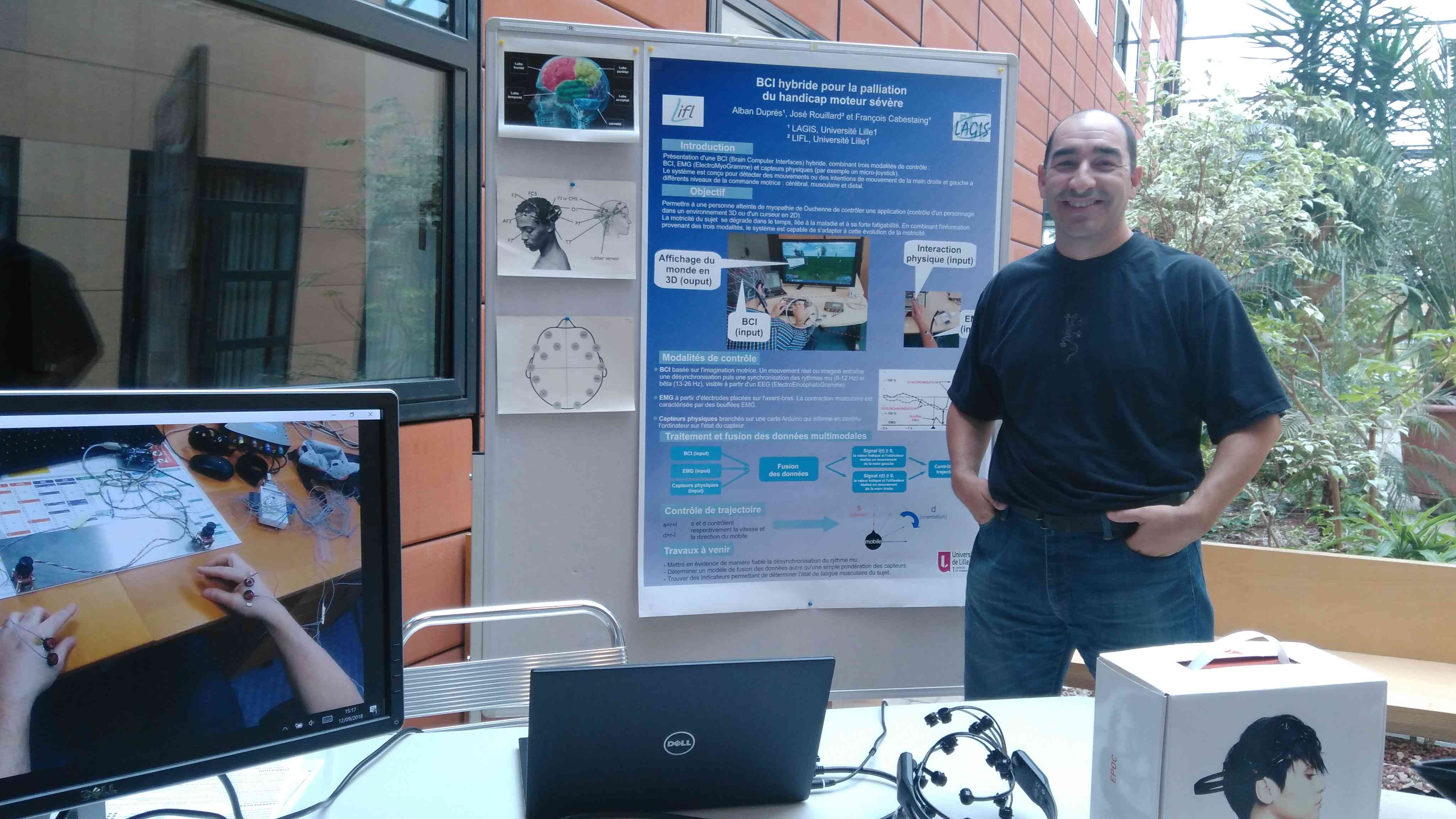 The BCI team participated in the RIC day, this 09/12/2018!
This event, now annual, was created to promote Research, Innovation and Creativity among Master of Computer Science students, from Ecole Centrale de Lille, IMT Lille Douai and Polytech'Lille, nearly 300 students.
A day dedicated to computer research in all its forms: fundamental research, applied resarch, R&D, innovation, start-ups, industrial transfer …
This day is open to everyone, even if it is specifically intended for students for whom computer science is an important part of their training.
http://imt-lille-douai.fr/content/uploads/2018/09/ric2018.pdf